Price:
£25.00
Postage:
£5.00
Greyhound Stud Book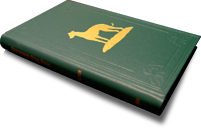 The latest edition of this classic record of the Greyhound Year includes feature articles, extended pedigrees of Champion dogs and a roundup of the AICC Anglo Irish Coursing year, as well as complete listings of all British Bred greyhounds registered during the twelve months from beginning June 2017 – end May 2018. Lavishly illustrated throughout, beautifully bound and gold-blocked, this will grace any bookshelf.
Please remember to click destination in Delivery Location box. Some back issues are available; please email us at enquiries@greyhoundstudbook.co.uk to check availability and prices.
Price:
£25.00
Postage:
£2.00
The Last Waterloo Cup DVD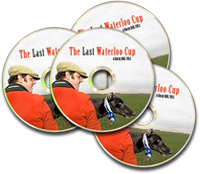 CURRENTLY NOT AVAILABLE
The showing of Paul Yule's film, "The Last Waterloo Cup", on BBC2 in February 2005 was a landmark for coursing. Never before has the sport received such fair and effective coverage on prime time TV, with the film being shown at 9.00 pm on a Friday evening and attracting an audience of 1.9 million viewers. Paul Yule is an award-winning film director with a reputation for tackling controversial subjects with total integrity, and his view of coursing was seen as honest and unbiased. Whether you were there or not you must see this film!